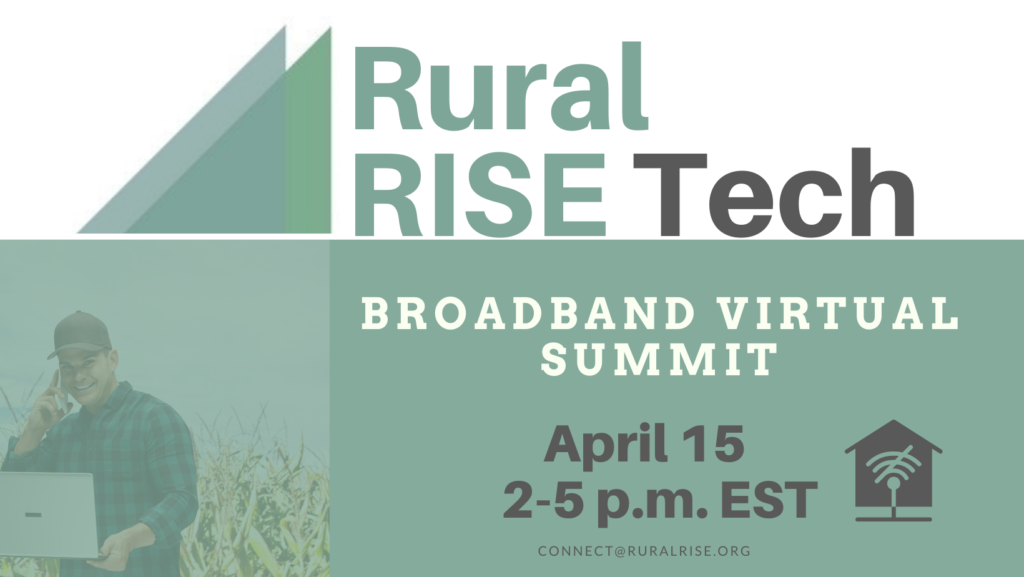 Mark your calendars for a mini-Summit focused on rural broadband.

Thursday, April 15th from 2 – 5 pm Eastern

REGISTER for the Broadband Summit
Apply to present a QuickPitch at the virtual summit
RuralRISE is excited to announce the first Rural Broadband Summit taking place Virtually on April 15th from 2-5 p.m. EST, followed by a networking Happy Hour. Detailed schedule coming soon.
Access to stable and affordable broadband and wireless connectivity continues to be a challenge in Rural America. Of particular concern is the immediate and long-lasting impact on rural, tribal, and minority populations affected by the lack of affordable broadband.
This event will spotlight not just challenges but the opportunities for Rural America in closing the digital divide. We want this event to assist rural communities across America; we will highlight general education and understanding of rural broadband challenges, affordable broadband, capacity building, digital inclusion, creative partnerships, along with working programs and examples from across rural America.