Main Content
RuralRISE is a community of organizations that aims to increase opportunities and prosperity for small and rural communities across the United States.
Recognizing that innovation and entrepreneurship are blind to location, RuralRISE seeks to increase the opportunities, increase accessibility, and spotlight innovation, entrepreneurial, and startup activities that work in a rural context.
Join the Monthly RuralRISE Action Session
Every month the RuralRISE community convenes via video call to share expertise, stories, and network. Join monthly video conversations around successes and learnings from diverse communities across the country.
3rd Thursday of each month at 2:00 p.m. Eastern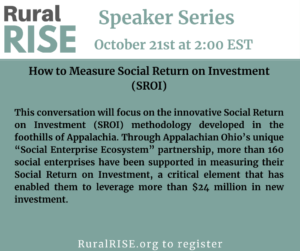 Pre-Registration (at least 1 day prior) is required!
After registering, you will receive a confirmation email containing information about joining the meeting.
Please contact us at connect@ruralrise.org for more information!
Just Announced: FCC Commissioner Carr to Keynote at the RuralRISE Virtual Summit
2021 Speaker Series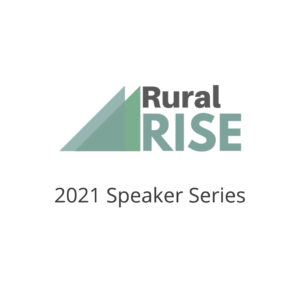 Every month, the RuralRISE network joins together to learn from each other and share stories. Thank you to all of the amazing speakers from across our communities!
Stay in Touch
Sign up for updates as this rural-focused community of support grows.