As most people know, traditional literacy refers to reading, writing, and the skills needed to perform those tasks, such as phonetics, context clues, and a willingness to think critically about communication.
As a society, we are developing a more modern type of scholarship – digital literacy – which takes literacy skills and applies them to technology.
Digital literacy, sometimes called technology literacy, uses information and communication technologies to find, evaluate, create, and communicate information, requiring cognitive and technical skills.
Digital literacy expands the scope of traditional literacy by including skills such as:
interacting with varying technology devices,
using digital applications,
digital production,
critical consumption of media and websites,
courseware, or
cloud computing.
But what does digital literacy look like in rural areas?
Digital Literacy's Rural-Urban Divide
The gap between people who have access to broadband services (and know how to use them) and those who don't is referred to as the "digital divide."
Many factors contribute to this digital divide, including age, socioeconomic status, race, and living conditions, such as rural and urban community living. In addition, the current landscape of broadband infrastructure – who has Internet access and how they get it – influences technology literacy.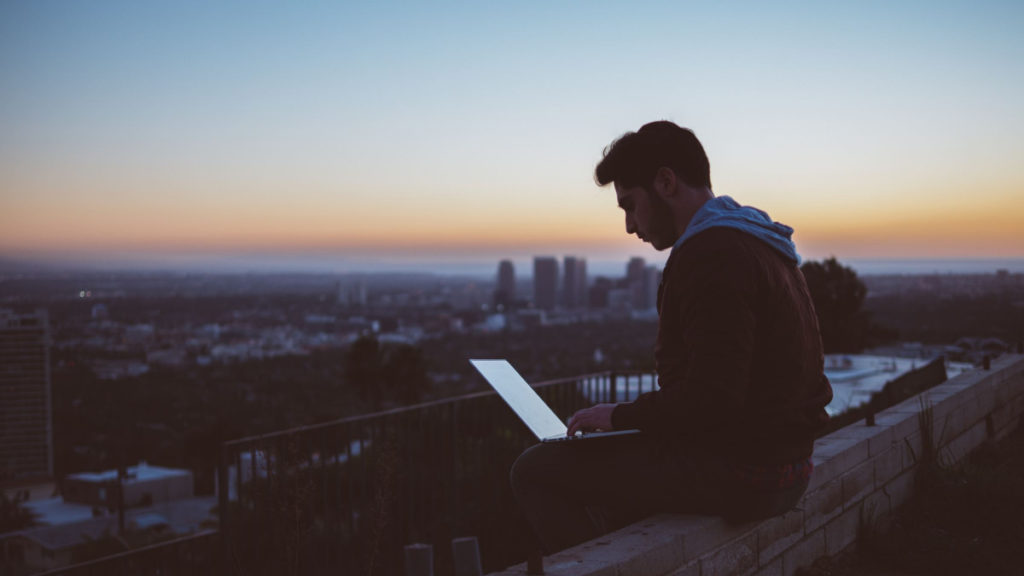 As broadband infrastructure is deployed across more accessible, affluent, and densely populated communities, low-income, minority, and rural communities have been neglected; their experience of low digital literacy contributes to this digital divide.
Of the 25 million Americans without broadband access, 19 million live in rural areas. Survey data from the Pew Research Center reports that 58% of adults in rural areas have a high-speed broadband connection at home, as opposed to 67% in urban areas and 70% in suburban areas.
The COVID-19 pandemic has exacerbated this rural-urban digital divide and made Americans more aware of the importance of digital literacy for daily living.
Telehealth, for example, has drastically expanded under the COVID-19 pandemic. Where possible, more providers now rely on technology to assist rural residents with health concerns, prescriptions, and treatments.
With this digital gap potentially holding back rural areas, what can our communities do to help bridge the divide?
Digital Literacy Skills Teaching
Just like traditional literacy, we can teach digital literacy. A number of initiatives are already in place that work to improve technology literacy. Some of these efforts target rural communities to help close the rural-urban divide.
Here are a few examples of these technology literacy programs:
Schools are critical players in the advancement of digital literacy. The federal E-Rate program has encouraged broadband deployment to rural schools and libraries. As schools and libraries integrate these digital tools into their curriculums, users are more likely to develop digital literacy skills.
The U.S Department of Education has many digital literacy initiatives, including a program focused on teaching adults how to use digital tools for problem-solving.
The private business Techboomer is a free educational website that teaches older adults and other inexperienced Internet users basic computer skills to help improve their quality of life. In addition to many online classes, they assembled a list of the 31 Best Digital Literacy Organizations; each includes a link to the organization's webpage, a short description of its background, and its primary goal.
DigitalLead is working to increase digital skills programming and access to technology in rural communities, specifically in rural libraries. Libraries apply for the program that provides hardware and digital skills training and resources, helping rural populations reap the benefits of broadband internet connectivity.
The Rural LISC Digital Navigators program is increasing digital literacy for all rural residents by connecting residents to discounted or subsidized Internet service plans. Rural LISC is also pursuing strategies to increase internet adoption, including:
affordable housing communities that work to deploy low-cost or free connectivity in common areas and residential units, and
increasing the availability of public-access WiFi networks by engaging small businesses.
Let's also look at the people and organizations most impacted by technology literacy in rural areas.
Who Will Benefit from Improved Digital Literacy?
From the self-checkout line to online banking to vetting which recipe you want to use at home, digital literacy is becoming entwined in day-to-day American life and will become even more critical as technology continues to advance.
Teaching and learning digital literacy skills is as relevant now as it ever has been, especially as we seek to reduce the current digital divide.
Rural residents can benefit from improved digital literacy in many ways. Let's look at a few of them.
Students in rural education systems can benefit from digital literacy programs and programs that integrate technology into the classroom. Education technology connects rural students with resources outside of their immediate learning environment.
For example, rural schools may not offer Advanced Placement courses which prepare students for college, but with the right technology available, students can virtually participate in those courses.
Furthermore, more colleges offer education virtually, and the Online Learning Consortium reports that one in four students is taking courses online.
Improved digital literacy will empower elderly residents of rural areas to access online community resources and simple tools like grocery shopping and bill pay. In addition, there are efforts to connect elderly rural residents to telehealth resources to cut their cost of care and improve relationships with primary care physicians.
Rural immigrants can access cultural community resources and second-language training tools. Furthermore, the internet is a valuable tool for immigrants who use it to communicate with community members in their nation of origin.
From a workforce development perspective, closing the gap in digital literacy is critical to ensuring individuals can participate in an increasingly digital economy. Job seekers use the internet for job searches, communication with potential employers, and training.
Tribal Lands are characterized by rural and remote locations, and residents on Tribal Lands have some of the lowest rates of broadband access; this makes the need to close this gap even more significant.
For Indigenous people, the internet is a tool for cultural survival and a hub for languages and traditions. Those who have access to the Internet can virtually learn traditional skills, find role models, create community, obtain an education, access healthcare, and more.
Knowing all this, you might wonder what's next for rural digital literacy.
Closing the Rural-Urban Digital Divide
In this modern era, digital literacy is increasingly necessary, with technology woven into daily life. Closing the urban-rural divide will benefit not only our nation as a whole but also specific rural residents, including students, elderly individuals, immigrants, and Tribal Land residents.
As we move into this new digital age, conversations about the impact of programs closing the urban-rural digital literacy divide will help communities understand what it takes to build successful programs and potential program pitfalls.
We want to know: what are your experiences with current solutions, resources, and programs for digital literacy? You're invited to share your personal experiences by commenting here or visiting us on Twitter (@RuralRISE).