Thank you to our amazing speakers for being a part of the first-ever RuralRISE Tech Virtual Broadband Summit! Learn more about each speaker below:
---
Andrew Butcher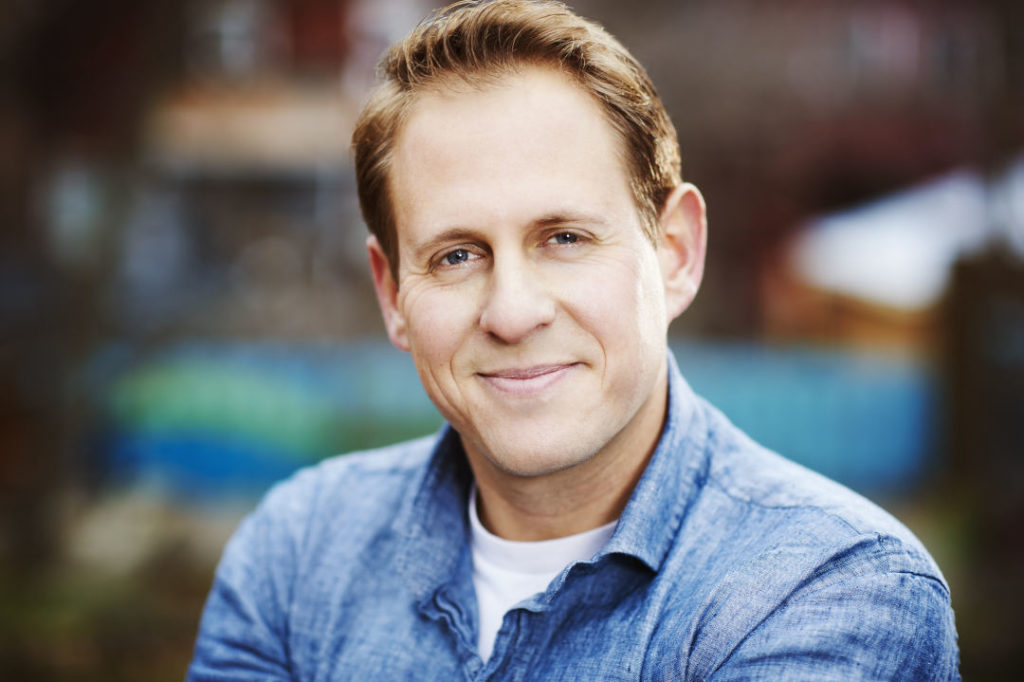 Andrew Butcher serves as Director of Innovation and Resilience for the Greater Portland Council of Governments (GPCOG) as well as Director of The Maine Broadband Coalition.
His portfolio at GPCOG includes oversite of the agency's lending programs, sustainability, resilience, and broadband initiatives. In his role with the Broadband Coalition, he has grown the network 10x since 2019, co-lead the successful 2020 broadband bond campaign, and launched new programming advancing data collection and public education with support from The Maine Technology Initiative, Connect Maine Authority, and Maine Community Foundation.
Prior to his current roles he served as Executive Fellow at Carnegie Mellon University developing a strategy to repurpose and optimize underutilized real estate for the US Postal Service, and was founder and CEO of an internationally acclaimed Pittsburgh based social enterprise addressing vacant land in distressed cities.
He has a Master's of Science in Public Policy and Management from Carnegie Mellon University, a BA in Political Science from American University and is the recipient of the Echoing Green Global Fellowship for Social Entrepreneurship. He was a Coro Fellow in St. Louis, Missouri, but was born and hardly raised in Colorado even though he now lives in Portland Maine with his wife and two young children where he recently repaired his waffle iron to everyone's surprise and joy.
Maggie Drummond-Bahl
Maggie Drummond-Bahl joined the Maine Community Foundation as a Senior Program Officer in 2015. In this role, she works with communities and non profit organizations in midcoast Maine, and manages initiatives to support entrepreneurship and innovation as well as broadband expansion.
Additionally, Maggie manages grantmaking for
conservation and historic preservation, and represents the Foundation in partnerships with other funders through the Environmental Funders Network and the Climate Change Funders group. She also works with donors to facilitate their charitable giving.
Prior to joining the Maine Community Foundation, Maggie worked with non profit organizations in Maine, Massachusetts and Indiana on programs including environmental protection, community revitalization, education, and sustainable economic development.
Roberto Gallardo
Roberto Gallardo is Director of the Purdue Center for Regional Development and a Purdue Extension Community & Regional Economics Specialist. He holds an electronics engineering undergraduate degree, a master's in economic development, and a Ph.D. in Public Policy and Administration. Gallardo has worked with rural communities over the past seventeen years conducting local & regional community economic development, including use of technology for development.
He has authored more than 90 articles and reports including peer-reviewed and news-related regarding rural trends, socioeconomic analysis, industrial clusters, the digital divide, and leveraging broadband applications for community economic development.
He is also the author of the book "Responsive Countryside: The Digital Age & Rural Communities", which highlights a 21st century community development model that helps rural communities transition to, plan for, and prosper in the digital age.
Dr. Gallardo is a TEDx speaker and his work has been featured in a WIRED magazine article, a MIC.com documentary, and a RFDTV documentary. He lives in West Lafayette with his wife and two daughters.
Jeremy Hegle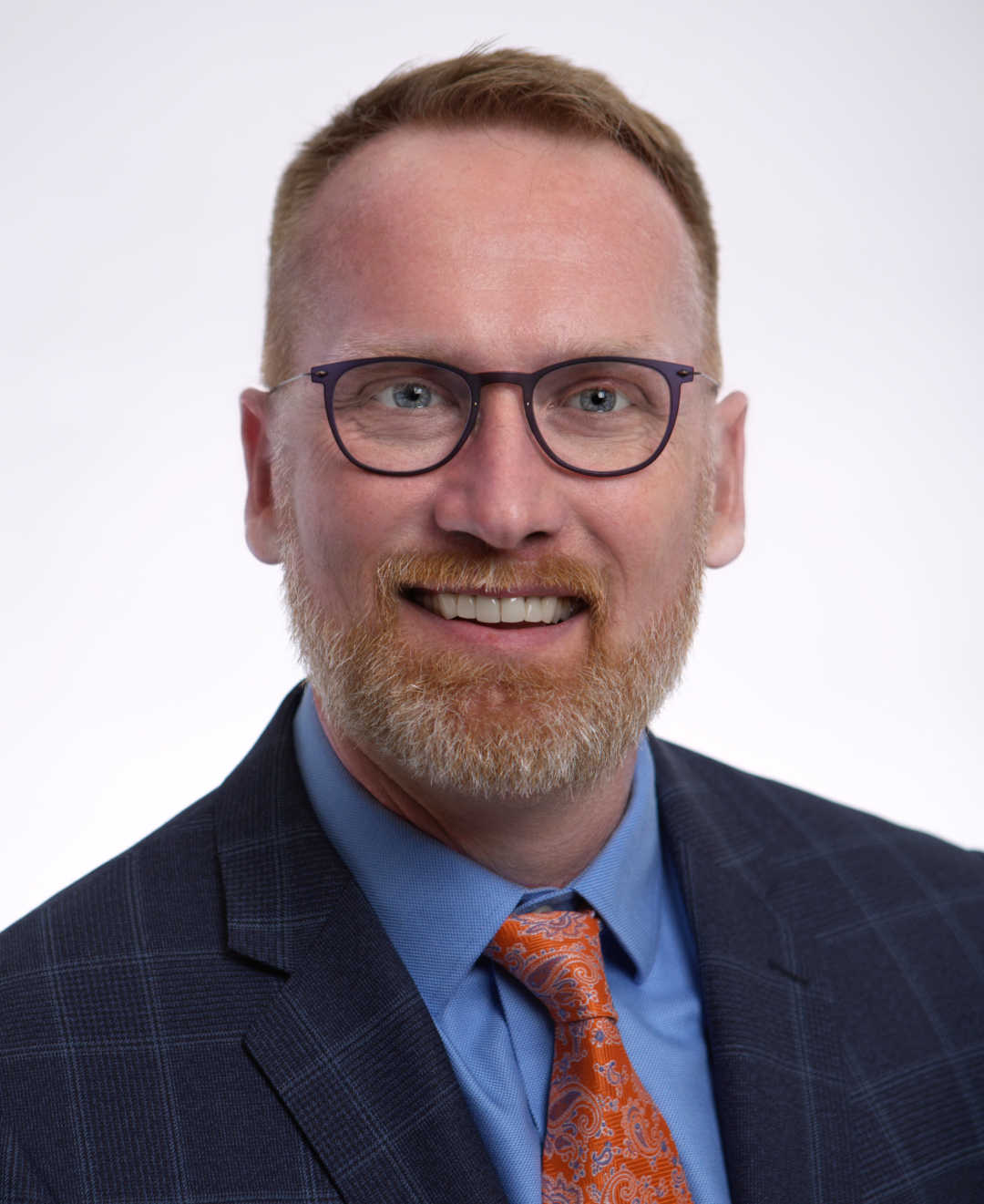 Jeremy W. Hegle is a senior community development advisor for the Federal Reserve Bank of Kansas City, and leads efforts to narrow the digital divide across the Bank's seven-state District.
In 2019 Jeremy co-authored Disconnected: seven lessons on fixing the digital divide. The publication pulls on perspectives from more than 160 community leaders from across the country and provides an understanding of broadband access, economic impact and solutions for communities to narrow the digital divide.
Jeremy's knowledge of the digital divide expands across the country.
Alex Kelley
Alex leads CORI's efforts to help communities plan new fiber networks by building feasibility models, creating business plans with capital stacks that take advantage of state and federal subsidies, and devising partnership structures that align the incentives of public and private entities.
Previously at CORI, he has worked on mapping and data consulting projects as well as "future of work" and workforce development activities.

Alex's career before joining CORI was split between professional services in Silicon Valley and rural organizing and political strategy. He served as a Project Manager and then Creative Manager at the global branding firm Catchword, based in Oakland, CA, where he worked with Fortune 500 companies in the food and beverage, e-commerce, and automotive sectors, among others.
Alex has also served as Senior Staff in various capacities on four political campaigns in New England and upstate New York. Alex holds a BA from Wesleyan University.
Clint Odom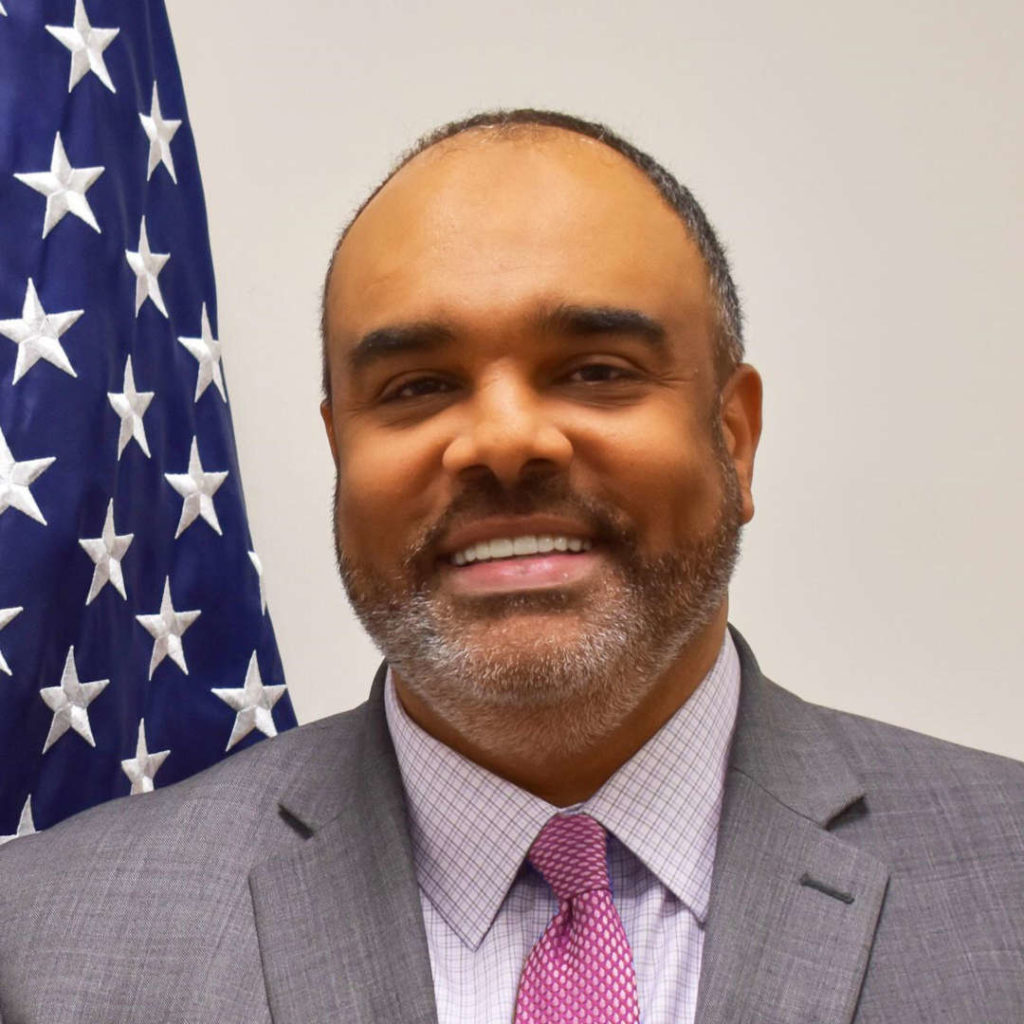 Clint Odom serves as the Vice President of Strategic Alliances and External Affairs for T-Mobile, where he is responsible for shaping and advancing the company's public policy agenda.
He leads the team responsible for increasing visibility and awareness of the brand among external partners in the community and NGOs to further shared policy issues, including 5G deployment, internet governance, privacy, and broadband adoption.
In his previous role with the National Urban League, he served as the Senior Vice President for Policy & Advocacy and Executive Director of the Washington Bureau. In this role, he managed the relationship between the League and members of Congress, the White House, and federal agencies.

Before joining the National Urban League, Clint served for a decade in the United States Senate as legislative director for then Senator Kamala D. Harris of California, Democratic General Counsel of the Committee on Commerce, Science & Transportation, and General Counsel to Senator Bill Nelson of Florida.
Prior to then he served as a Vice President of Public Policy with Verizon Communications Inc. and Verizon New Jersey as well as a senior advisor at the Federal Communications Commission for Ambassador William E. Kennard and Commissioner Jessica Rosenworcel.
Clint also practiced law at the firm Dow, Lohnes & Albertson (now Cooley LLP). He served as law clerk to the Honorable Henry T. Wingate of the U.S. District Court of the Southern District of Mississippi and is a graduate of Louisiana State University and the University of Pennsylvania Law School.
Brian O'Hara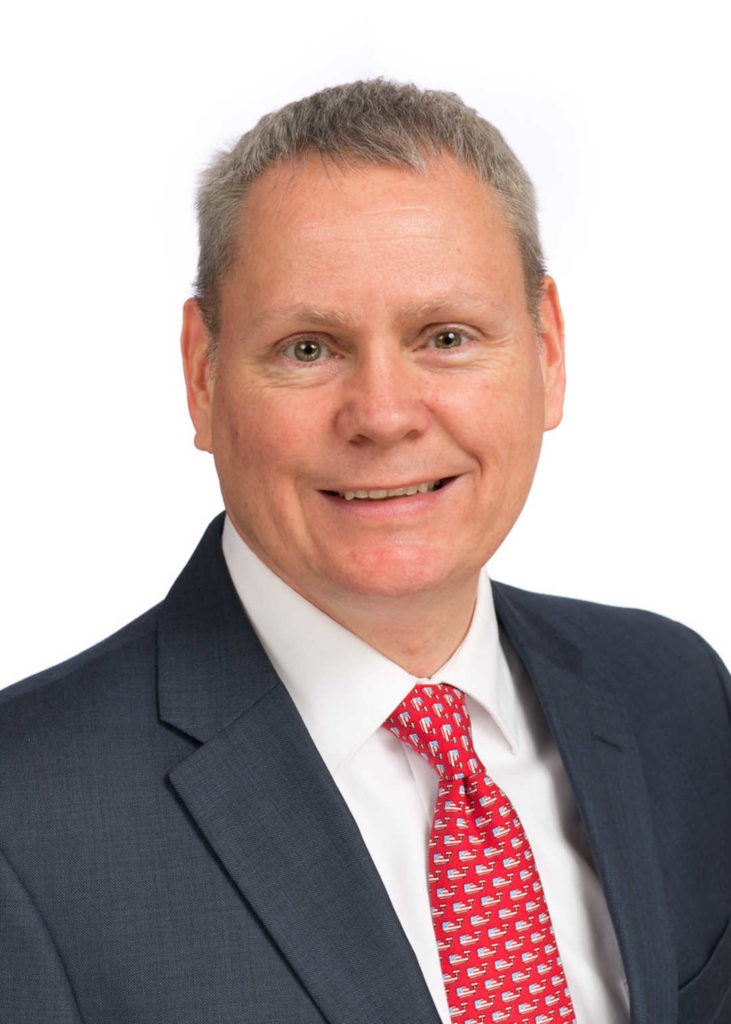 Brian O'Hara joined NRECA in October 2017 as Senior Director Regulatory Issues focusing on telecommunications and broadband issues.
In this position, he will develop and direct association regulatory policy on telecom and broadband issues for over 900 electric cooperatives, many of whom are offering, deploying or exploring broadband business opportunities.
Brian has more than 20 years of telecommunications and broadband industry experience. Brian went to St. Mary's College of Maryland for undergrad and Johns Hopkins University for a Masters in Government.
David Saunders
Bio coming soon.
Peggy Schaffer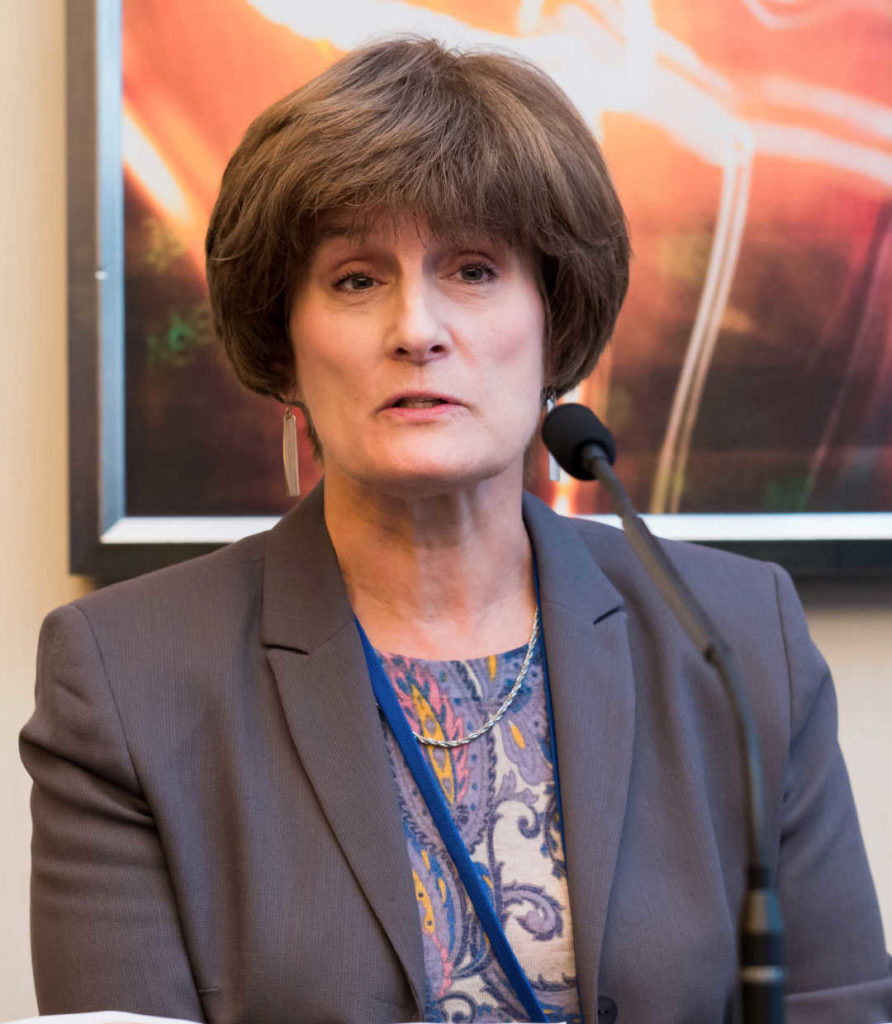 Peggy is the Executive Director of the ConnectME Authority, Maine's program to expand broadband to unserved areas of the state.
Prior to joining ConnectME, Peggy was the Small Business Advocate in the Secretary of State's office, and served as the Co-chair for the Maine Broadband Coalition, a statewide advocacy organization that is focused on expanding high speed broadband.
Peggy served as the Chief of Staff in the Senate Majority Office and the Senate President's office under Senate President Libby Mitchell. Peggy also worked as the lobbyist for the Department of Economic and Community Development where she helped develop and implemented many of the State's key economic initiatives under both the King and Baldacci and was part of the team of people that created Maine's Research and Development infrastructure.
Adam Schwartz
Adam Schwartz is the founder and principal of The Cooperative Way, a consulting firm dedicated to assisting all types of cooperative businesses succeed. The Cooperative Way is a strategic partner with Columinate Consulting Co-op, a shared services cooperative of 42 cooperative consultants.
He provides strategic guidance (for employees, boards, and members) for organizations seeking to utilize cooperative principles and values as a primary force in serving their members and the community.
He is an adjunct instructor at the University of Mary Washington- College of Business in Fredericksburg, Virginia teaching about the cooperative business model.
Prior to founding The Cooperative Way, Adam served as vice president for public affairs and member services from 2005-2011 for the National Cooperative Business Association. From 2001-2005 Adam was Vice President of External Affairs for the National Rural Telecommunications Cooperative. From 1992-2001, Adam was a senior legislative representative for the National Rural Electric Cooperative Association (NRECA).
He is a frequent speaker and author on cooperative business. He writes a monthly column on Linked In #Gocoop-The Future of Co-ops. Adam has appeared on MSNBC and CNN to promote cooperatives as the better business model for economic and social change.
Joshua Seidemann
Joshua Seidemann is Vice President of Policy of NTCA–The Rural Broadband Association. Josh focuses on Federal regulatory issues as well as technology and market trends affecting the rural telecom industry.
He supports research initiatives and programming for Smart Rural Community,SM an NTCA initiative promoting broadband-enabled economic development, education, health care and other industries; is co-chair of the NIST Global City Teams Challenge Rural & Ag SuperCluster; and serves on the Adoption and High-Tech Jobs working group of the FCC Precision Agriculture Task Force.
He is a regular contributor to the NTCA blog and other media on emerging tech and other issues. Josh has published papers exploring economic and social interdependencies among rural and urban regions, technology and job market trends for rural spaces, and regional strategies for rural prosperity. Josh holds undergraduate and law degrees from Yeshiva University, and is admitted to practice in New Jersey, New York, and the District of Columbia.
Christopher Snipes
Bio coming soon.
Christa Vinson
With a diverse background in community, workforce, and economic development, Christa Vinson joined Rural LISC most recently from an independent consultancy, where she served as Principal, and NC Broadband Matters, an education and advocacy platform she co-founded that promotes fast and reliable broadband for rural and marginalized communities in North Carolina. Christa currently leads the broadband infrastructure and digital equity program at Rural LISC, a multi-pronged strategy to increase the digital support available in the social safety net and to deliver the economic opportunity, employment and placemaking benefits of broadband Internet infrastructure to Rural America.
Sue Wagner
Bio coming soon.
John Windhausen
John Windhausen, Jr. is the founder and Executive Director of the Schools, Health & Libraries Broadband (SHLB) Coalition, a non-profit, public interest group based in Washington DC.
SHLB has over 230 members and promotes open, affordable, high-quality broadband services for anchor institutions and their communities.
Mr. Windhausen previously was President of a telecommunications trade association and from 1987 to 1996, he served as staff counsel for the U. S. Senate Commerce Committee.
He was one of the key drafters the Telecommunications Act of 1996. He began his career as a staff attorney at the FCC. He has a B.A. from Yale and a J.D. from the UCLA School of Law.