Learn more about each of the speakers for the 2021 RuralRISE Virtual Leadership Academy & Summit. More information and full bios coming soon.
---
Suzanne Anarde
Suzanne Anarde is Chief Executive Officer of RCAC, and a lifelong champion for rural culture. Her 30-year career began in rural Colorado as founding executive director of a housing organization, building it into a comprehensive community development entity.
Subsequently, as LISC vice president, she led Rural LISC's community, housing and economic revitalization work, partnering with rural community-based organizations, serving 2,200+ counties across 45 states.
Suzanne serves as a member of the U.S. Bank Community Advisory Committee and board member of the National Rural Housing Coalition; California Coalition for Rural Housing and Rural Community Assistance Partnership.
Cara Dingus Brook
Over the past fifteen years, Cara has led FAO in developing a series of social innovations, including the world's first nonprofit "IPO," an Initial Philanthropic Offering that raised an additional $150 million. FAO's most recent innovation is Cause Connector, an Etsy-like platform advancing philanthropic projects region-wide.
Partnerships are the hallmark of Cara's leadership and have enabled FAO to incubate twelve new foundations, launch a regional economic development organization, start an African American Community Foundation, create a supportive ecosystem for social enterprises and secure significant investment from the Ohio legislature to advance prosperity in Appalachia.
With Cara's leadership, FAO has leveraged market-based solutions to connect children with vision care, educational resources and much more. Cara's work as a community builder was recently featured by journalist David Brooks in his 2019 book The Second Mountain.
Prior to FAO, Cara served as a representative for U.S. Senator Voinovich. She has studied or worked with the Aspen Institute, The Healthy Democracy Coalition and The Center for Creative Leadership. Her global experience includes participating in the American Swiss Foundation's young leaders program and service with the Global Fund for Community Foundations as part of a U.S. delegation supporting developing foundations in Africa.
Cara finds joy as a champion for philanthropy and Appalachia. Cara and her husband, Dominick, have two young children, Hugh (age 4) and Lucie (1 year).
Caitlin Cain, CEcD, MUP
Caitlin Cain is an urban planner and certified economic developer and serves as the Vice President of LISC and Director of Rural LISC. With over two decades of experience in government, non-profit, and public-private partnerships, Caitlin works to strengthen investment in rural communities.
Caitlin recently served as a Fulbright Specialist in Perth, AU providing subject matter expertise on the development and management of special economic zones. Prior to receiving her Fulbright, she served as the CEO of the World Trade Center of New Orleans and served a federally appointed term as the Regional Advocate for the U.S. Small Business Administration Office of Advocacy.
At the local level, Caitlin served as the Director of Economic Development for the New Orleans Regional Planning Commission (RPC), where she attracted financial investment and coordinated infrastructure and economic revitalization plans.
Caitlin is a two-time recipient of City Business Magazine's "Women of the Year" and "Star of the Southwest" by the Economic Development Administration. Caitlin received a master of urban planning degree from the University of Michigan and her bachelor's from the University of Toronto. She is a graduate of the New Orleans Leadership Institute and currently sits on numerous boards and advisory councils.
Brendan Carr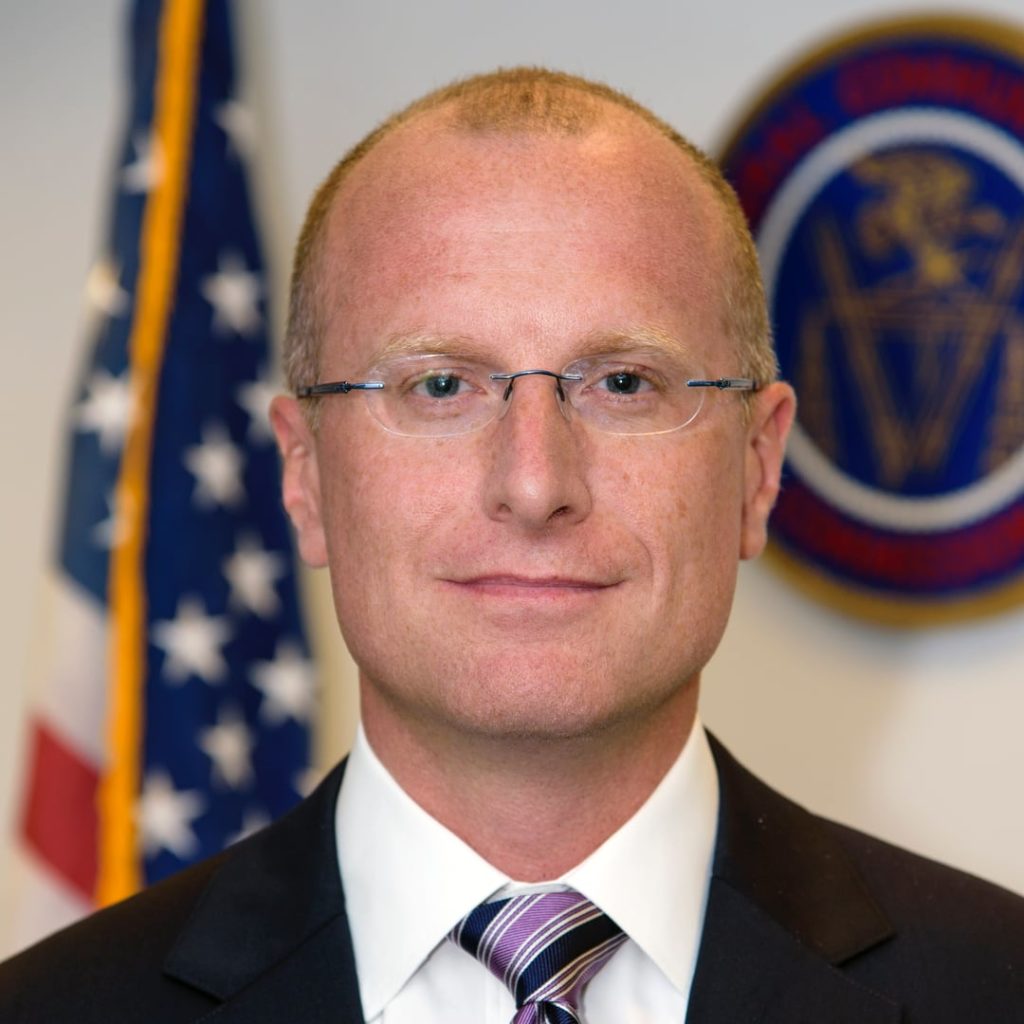 Commissioner Brendan Carr is the senior Republican on the Federal Communications Commission, and he served previously as the agency's General Counsel.
Described by Axios as "the FCC's 5G crusader," Carr has led the FCC's work to modernize its infrastructure rules and accelerate the buildout of high-speed networks. His reforms cut billions of dollars in red tape, enabled the private sector to construct high-speed networks in communities across the country, and extended America's global leadership in 5G.
Commissioner Carr is also focused on expanding America's skilled workforce—the tower climbers and construction crews needed to build next-gen networks. His jobs initiative promotes community colleges and apprenticeships as a pipeline for good-paying 5G jobs. And he is recognizing America's talented and hardworking tower crews through a series of "5G Ready" Hard Hat presentations.
Commissioner Carr leads a groundbreaking telehealth initiative at the FCC. The Connected Care Pilot Program supports the delivery of high-quality care to low-income Americans and veterans over their smartphones, tablets, or other connected devices. The Program is helping to drive down health care costs while improving patient outcomes.
Commissioner Carr's time outside of Washington helps inform his approach to the job. He regularly hits the road to hear directly from the community members, local leaders, and small business owners that are impacted by the FCC's policies at town halls and other events across the country.
Commissioner Carr brings over a dozen years of private and public sector experience in communications and tech policy to his position. Before joining the agency as a staffer back in 2012, he worked as an attorney at Wiley Rein LLP in the firm's appellate, litigation, and telecom practices. He litigated cases involving the First Amendment and the Communications Act. Previously, Commissioner Carr clerked on the U.S. Court of Appeals for the Fourth Circuit for Judge Dennis Shedd. And after attending Georgetown University for his undergrad, Commissioner Carr earned his J.D. magna cum laude from the Catholic University of America's Columbus School of Law where he served as an editor of the Catholic University Law Review.
Commissioner Carr was nominated to the FCC by President Trump and confirmed unanimously by the United States Senate.
Commissioner Carr grew up in Virginia and now lives in Washington, DC, with his wife and three children.
Tom Downs, Esq.
Having served for more than 20 years as an attorney at two national law firms in Washington, D.C., Tom Downs represents state and local governments, institutions of higher learning, trade associations, and other clients on public policy and funding matters.
He is involved with a broad range of federal agency programs, legislation, federal funding and partnerships. He works closely with the White House, federal agencies and Congress to obtain support for a variety of initiatives to benefit his clients. Tom previously spent a decade on Capitol Hill serving as chief of staff and legislative aide.
Tom is a graduate of the American University's Washington College of Law, where he served on the law review. He received a B.A. from Brown University, in Providence, R.I.
Mildred J. Franco
Mildred J. Franco is the Executive Director of The Generator, an innovation hub powered by Go Forward Pine Bluff (GFPB). She also serves as the coordinator of GFPB's Educational Alliance and oversees GFPB's Workforce Development and Employability Training Initiatives.
Ms. Franco holds a bachelor's degree in Mechanical Engineering with a Minor in Management from McGill University. After graduation, she worked in the oil industry in the areas of oil production and international marketing in Venezuela, and oil trading in New York City. When Ms. Franco relocated to Arkansas, she co-founded CHI Computers + Solutions, LLC, later known as K12Discount.com, an internet retail provider of computer products and services to educational institutions across the U.S., serving as the CEO.
Ms. Franco is continually active in the non-profit space in organizations that support entrepreneurship, ecosystem building, innovation, women, and the arts. She is a co-founder of the Pascale International Fellows Program and the Pascale Franco Yale-McGill Lecture Series on the Study of Canada. In Arkansas, Ms. Franco currently serves on the boards of the EAST Initiative, Women's Foundation of Arkansas, the Pine Bluff Regional Chamber of Commerce – ex-officio, and the Arkansas Arts Council. She is also a member of the Arkansas STEM Ecosystem Steering Committee, and the Pine Bluff High School Career and Technical Education Advisory Board.
Roberto Gallardo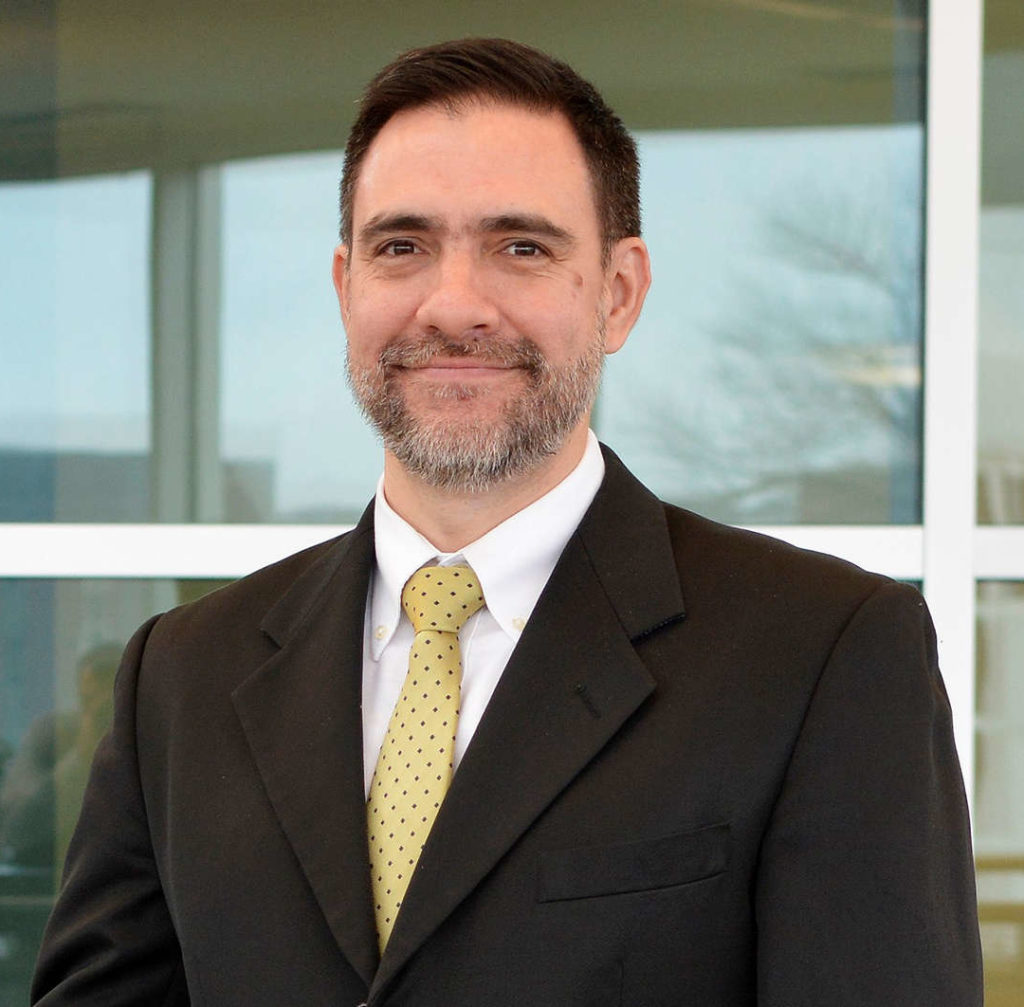 Roberto Gallardo is Director of the Purdue Center for Regional Development and a Purdue Extension Community & Regional Economics Specialist.
He holds an electronics engineering undergraduate degree, a master's in economic development, and a Ph.D. in Public Policy and Administration. Gallardo has worked with rural communities over the past seventeen years conducting local & regional community economic development, including use of technology for development.
He has authored more than 90 articles and reports including peer-reviewed and news-related regarding rural trends, socioeconomic analysis, industrial clusters, the digital divide, and leveraging broadband applications for community economic development.
He is also the author of the book "Responsive Countryside: The Digital Age & Rural Communities", which highlights a 21st century community development model that helps rural communities transition to, plan for, and prosper in the digital age.
Dr. Gallardo is a TEDx speaker and his work has been featured in a WIRED magazine article, a MIC.com documentary, and a RFDTV documentary. He lives in West Lafayette with his wife and two daughters.
Dell Gines, Ph.D., CecD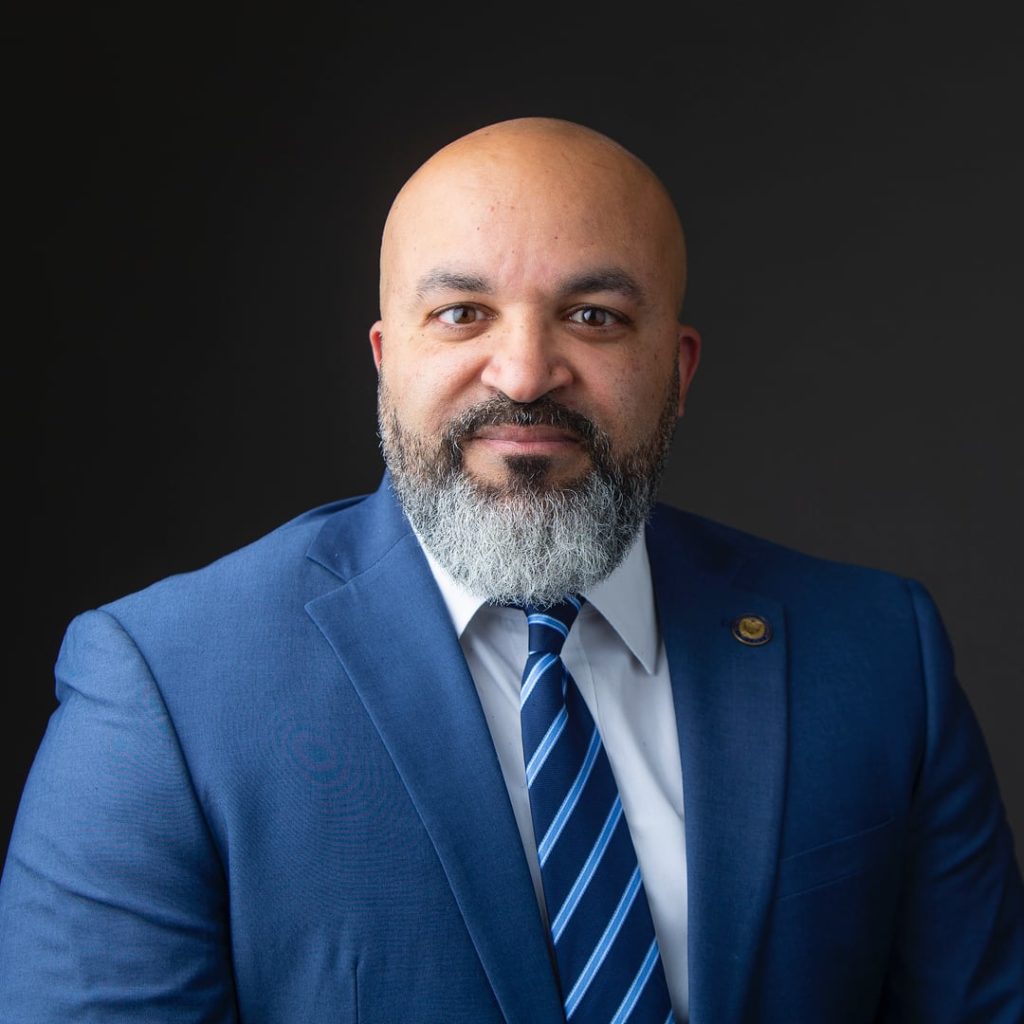 Dr. Dell Gines is the Senior Community Development Advisor for the Federal Reserve Bank of Kansas City. He is committed to helping empower economically distressed communities through innovative economic development strategies.
He is a national thought leader in entrepreneurship ecosystem building. He has authored six guides and one eBook on the subject. His most recent work is a recovery guide for economic developers and communities seeking to support small business owners of color after the COVID-19 pandemic. Dell also is a well-traveled speaker, speaking in over 20 states and 50 cities during his ten years at the Bank.
Dell is one of less than 5,500 Certified Economic Developers (CEcD) and holds a Master of Business Administration, Master of Science in Finance, and holds a Ph.D. in Public Administration.
During his career he has received numerous commendations for his work in the community, including receiving the Federal Reserve Bank of Kansas City President's Award two times, the Community Healing Network Award for grassroots community service, the Kansas City Top 100 Influencers in Technology, The Ten Outstanding Young Omahans Under 40 award, University of Nebraska Omaha Chapter National Council of Negro Women Award for Outstanding Community Service. In 2020 he was inducted into the Kansas City Black Achievers Society.
Jason Grill
Jason Grill serves as the Head of Public Policy and Engagement at Right to Start. Right to Start is a national nonprofit that is focused on changing communities, minds and policies in an effort to make it easier for entrepreneurs to succeed.
Jason is a former two-term member of the Missouri House of Representatives and has worked at the White House and at CNN. Additionally, he is the Founder of JGrill Consulting and a Senior Advisor at Parris Communications. In his consulting career, Jason has worked with the Kauffman Foundation in building the Mayors Conference on Entrepreneurship and other pro-entrepreneur policy engagement on the state and federal level.
Jason is a licensed attorney in Missouri and Kansas and the host of the Grill Nation Show airing each week on radio at KMBZ 980AM in Kansas City and worldwide on podcast networks.
In 2018, he had a successful entrepreneurial exit from a company he co-founded and started, Sock 101. Jason is an avid sports fan and serves on the Board of Directors of Junior Achievement of Greater KC and the Missouri Motion Media Association.
Sally Kane
Sally Kane is the CEO of the National Federation of Community Broadcasters.
She is a successful nonprofit executive with twenty years of experience in the field of community radio. Prior to entering public media, she worked in the private sector owning her own business, and in the public sector as a maternal health care provider and advocate. She is a trained facilitator, accomplished fundraiser, and impassioned public speaker.
As NFCB's CEO Ms. Kane led the organization through a comprehensive restructure and built a team that moved the organization into a new chapter that includes impactful national advocacy, industry thought leadership, customized station services, and innovative initiatives that transform community media organizations.
Deeply connected to her agricultural roots in rural Colorado, Sally is passionate about advancing the vitality of rural communities with excellent local media, compelling performance art, and meaningful service.
Jennifer Moriarty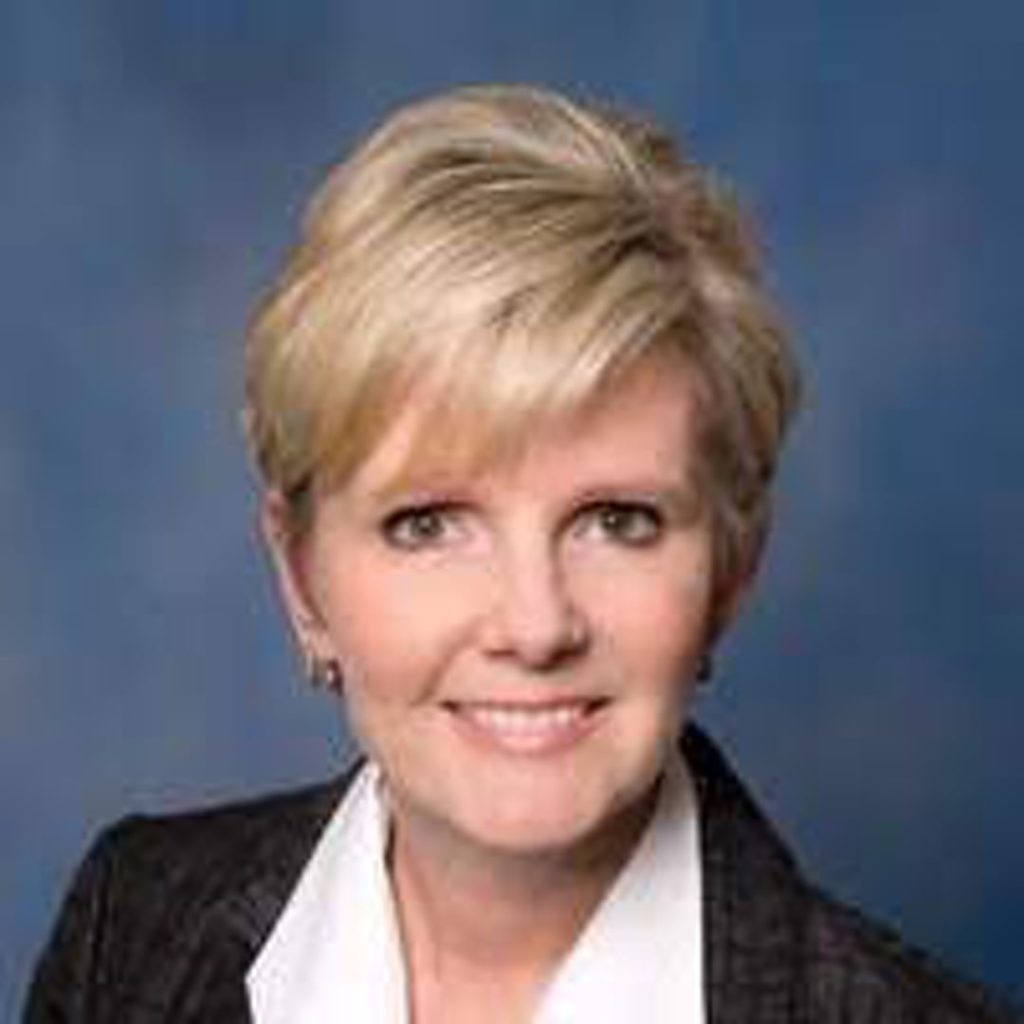 Jennifer Moriarty is the founder of the Moriarty Consulting Group. Jennifer is unique in the facilitation community due to her more than three decades in corporate and non-profit finance roles, coupled with extensive involvement in the local community. She draws deeply from this leadership base to provide a solid experiential foundation to support her clients.
Jennifer believes in the power of shared ideas and thoughtful, intentional processes to determine
actions that will create successful outcomes. Jennifer holds an MBA in Operations Management from St. Mary's University, a BBA in Finance from Texas State University, and has received additional training through numerous
banking, compliance and community development training programs. She is certified as an Economic Development Finance Professional by the National Development Council.
Jennifer is trained in Results Based Accountability, holds a certificate in Public Participation from the International Association for Public Participation, is a Board Source Certified Governance Trainer, a Barrett Values Center Certified Cultural Transformation consultant and been approved by the TCC Group as a Core Capacity Assessment Tool (CCAT) consultant.
She is a Qualified Trainer through the Institute of Cultural Affairs and carries a national certification as a Certified ToP® Facilitator (CTF).
Erik Pedersen
As the Vice President of Entrepreneurship for NetWork Kansas, Erik is responsible for all aspects of the Entrepreneurship (E-) Community Partnership. An E-Community uses a local leadership team to oversee a loan fund, engage with resources and implement programs and initiatives that will cultivate an entrepreneurial environment in rural Kansas communities as well as distressed areas of urban communities. To date, the 66 E-Communities have provided over $24M in matching loans and grants to over 719 businesses.
Erik began his career in 1990 when he went to work for a Wichita-based technology startup company, Brite Voice Systems. In 1997, Erik left Brite Voice to co-start a manufactured housing dealership in Wichita. The business was later sold to the largest mobile home manufacturer in the country, Champion Enterprises, and Erik remained with Champion until May, 2005.
In between Brite Voice and Champion Enterprises was a short period in which Erik purchased a restaurant in Wichita but wasn't able to make a go of it. In May 2005, Erik was hired to help open NetWork Kansas for the State.
Erik graduated from Friends University in 1988 with a BA in business administration. Erik and his wife, Kristi, have two children; Brooke, who graduated from Wichita State University and is now in the Doctor of Physical Therapy program at Wichita State University, and Dane, who played soccer for, and graduated from Tabor College in Hillsboro, KS, and is now pursuing an MBA from Kansas State University.
Jacqueline Ponti-Lazaruk
Jacqueline Ponti-Lazaruk is the Chief Innovation Officer for USDA, Rural Development (RD) and leads the RD Innovation Office (IC). The IC's mission is to identify best practices and bring continuous improvement in program delivery to enhance the quality of life in rural communities. The Center works to transform rural communities through strategic partnerships, data analytics and evaluation, regulatory reform and enterprise risk management.
Through her leadership, RD has improved and standardized its commercial guarantee programs, developed Strategic Investment Data Tools to improve program delivery, built performance dashboards and shepherded the agency through Farm Bill and other regulations development and implementation.
Jacki has served in various senior positions in RD over the last 15 years. Prior to becoming the Innovation Officer, she served as Rural Development's first CRO and was responsible for implementing Enterprise Risk Management and integrating it at all staff levels and into key Agency functions.
She was the Assistant Administrator for the RUS Water and Environmental Programs where, for nine years, she leads RD's record investments in rural water and waste infrastructure and streamlined policies and processes to improve customer service and program results. Under her leadership, the program invested more than $14 billion in new loans and grants for rural water and waste disposal systems across the Nation. As a result, 21 million rural residents will benefit from increased access to reliable and sustainable water and waste services.
Her programs also provided environmental support for all Rural Utilities Service Programs, including the Electric and Telecommunications Programs.
Grace Rains
Grace serves as the Director of Operations at the Conductor, an entrepreneur support organization, and the Executive Director at the Ark Angel Alliance, the state's only angel network.
In her role, Grace guides the strategy and execution of Conductor & UCA Makerspace programming, facilitates member recruitment, deal vetting, and due diligence efforts through Ark Angels, and collaborates closely with entrepreneurs and stakeholders to cultivate an inclusive entrepreneurial ecosystem. She also serves as the State Co-Coordinator for GEW through the Global Entrepreneurship Network.
Grace has a background in healthcare, business development, and marketing and holds a Master's in Business Administration from the University of Central Arkansas.
Brittany Sickler
Brittany Sickler serves as the Senior Innovation Policy Advisor for the SBA's Office of Investment and Innovation. Her primary duties support the advancement of the Small Business Innovation Research/Small Business Technology Transfer (SBIR/ STTR) programs, known as America's Seed Fund – now totaling over $4 billion a year.
She directs a wide range of programs and initiatives to build the SBIR pipeline and connect the R&D innovation ecosystem, mobilizing networks across the country to increase support for deep tech entrepreneurs of all backgrounds, increasing their potential to shape the future.
Prior to SBA, she was a Peace Corps Volunteer in Guatemala, focusing on economic development and environmental conservation, and completed a Master's in Community Economic Development.
Jennifer Simon
Jennifer Simon became the program manager for business development at the Appalachian Regional Commission in October 2019.
Prior to joining the Appalachian Regional Commission, Jennifer Simon was the Executive Director of Regional Innovation at Ohio University (OHIO). Ms. Simon managed a network of twelve place-based makerspaces and incubators serving entrepreneurs in the Appalachian regions of Ohio, Kentucky, and West Virginia.
Previously, she directed OHIO's Innovation Center (IC) providing a supportive environment where entrepreneurs flourish. Successful companies graduated and created jobs in the community. Simon raised more than $4 million in grants to support the facilities infrastructure and critical programming for businesses.
Simon led Athens County Economic Development and Athens Chamber of Commerce, and as Assistant Director of the Governor's Office of Appalachia. She received a BA in political science; an MPA; and an MBA from OHIO.
Eric Smith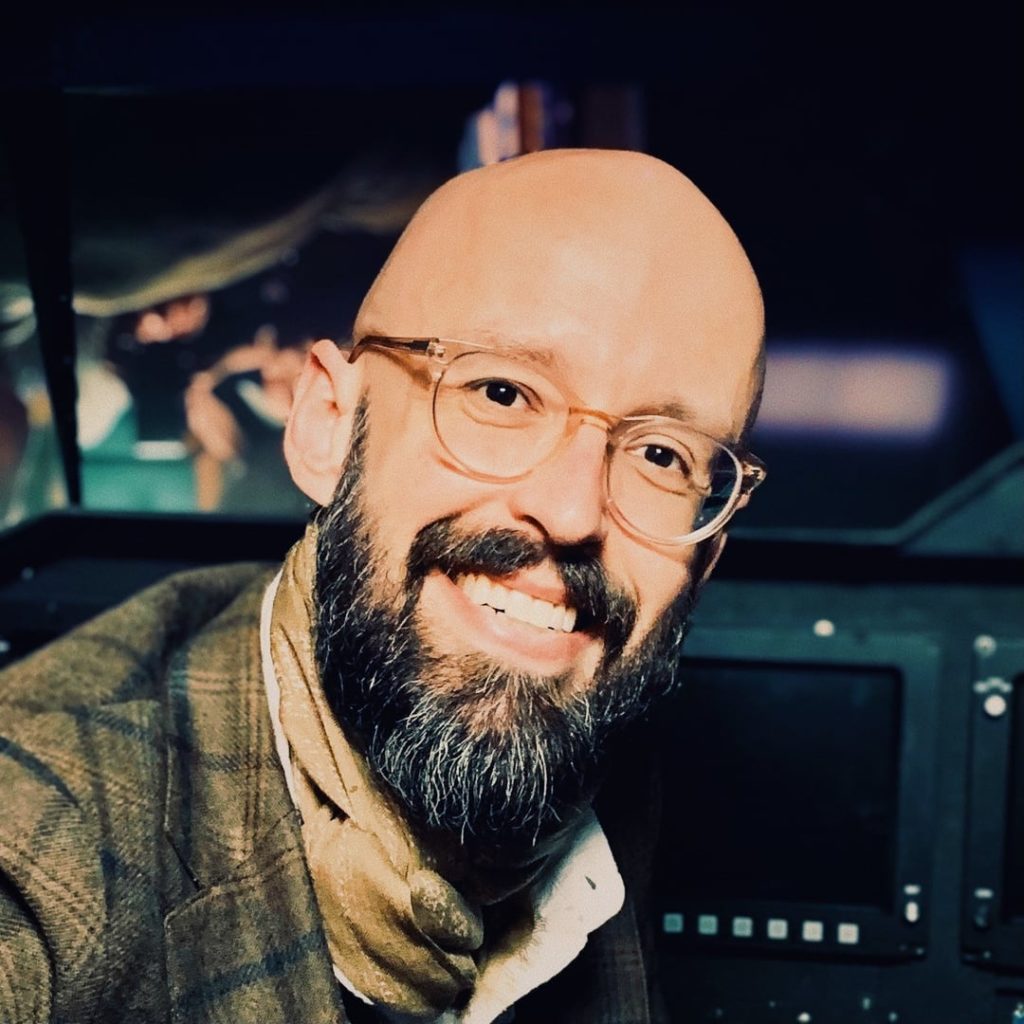 Eric blends technical, legal, and policy expertise with collaborative design to build inclusive innovation ecosystems in which entrepreneurs thrive and companies grow. As Director of the Office of Innovation and Entrepreneurship (OIE) at the U.S. Economic Development Administration (EDA), he manages OIE's grant portfolio—$250+ million across 275+ grants and four programs—and guides technology entrepreneurship policy, including through the National Advisory Council on Innovation and Entrepreneurship (NACIE), which advises the Commerce Secretary on accelerating innovation and catalyzing technology entrepreneurship.
Before returning to EDA, Eric led digital transformation as the Chief Customer Officer of NASA's Small Business Innovation Research and Small Business Technology Transition (SBIR/STTR) Programs. Eric's team of technologists and designers ran the software with which NASA manages $200 million in annual small business-led R&D.
During his first tour at EDA, Eric helped to build OIE from infancy, designing the core grant program and NACIE operations, then led enterprise software and services transformation.
Prior to EDA, Eric focused on telecommunications technologies that power the Internet of Things and wireless infrastructure at the U.S. Patent and Trademark Office and was in-house counsel in the fintech industry. He holds a J.D. from the Indiana University Maurer School of Law and a B.S. in computer science and mathematics, along with a technical translation certificate in German, from the Rose-Hulman Institute of Technology. He is licensed to practice in New York.
Outside of work, you'll find him on long bike rides, amid cooking projects, or traveling—and ideally combining all three.
Erik Stegman
Erik is the CEO of Native Americans in Philanthropy.
Ted Stiger
Ted Stiger joined RCAP in 2016 and is responsible for the organization's national policy, legislative, and regulatory efforts as well as assists with the overall management of the organization as a member of the senior leadership team. Stiger has also managed and secured multi-million dollar technical assistance and training programs while at RCAP. Currently, he oversees RCAP's new Economic Development and Events Departments.
Previously, he was the Legislative Associate for the National Association of Development Organizations (NADO), which represents local government-based regional development and planning organizations nationwide. He provided advocacy of NADO's legislative priorities and policy development in the areas of rural community and economic development. Prior to that, he worked on Capitol Hill for U.S. Senator Debbie Stabenow.
His experience also includes environmental and rural advocacy, including drafting legislation that has been secured in multiple Farm Bills, appropriations measures, and the Water Resources Development Act. He holds a Bachelor's Degree from Albion College and hails from rural northeast Michigan. He currently lives in Maryland with his wife Nicole and dog Lenny.
Andy Stoll
Andy Stoll is a serial entrepreneur and a senior program officer at the Ewing Marion Kauffman Foundation, where he is part of the Foundation's ecosystem development team. Before joining the Kauffman Foundation, Stoll co-founded Seed Here Studio, a social good company specializing in building entrepreneurial ecosystems in unexpected places.
He is the co-founder of six entrepreneurial-focused organizations, most recently The Startup Champions Network, the first professional association in the United States for full-time innovation ecosystem builders. His past work includes projects with The Case Foundation, The Paul G. Allen Family Foundation and The Bohemian Foundation.
Ciara Thyfault
Ciara is the Senior Product Manager, Rural Entrepreneurship, Central Region at Network Kansas.
For over three years, Ciara was a staff member in the NetWork Kansas referral center. At the end of 2015, she was hired to be the primary point person for the central region E-Communities.
Ciara graduated from Wichita State University with a BS in Business Administration in Marketing and a minor in Entrepreneurship. She grew up outside of Towanda, KS but now resides in Wichita. Because she grew up in a rural community and has family members throughout the state in other rural communities, Ciara loves fostering relationships and working with her E-Communities to cultivate an entrepreneurial culture.
Cass Walker Harvey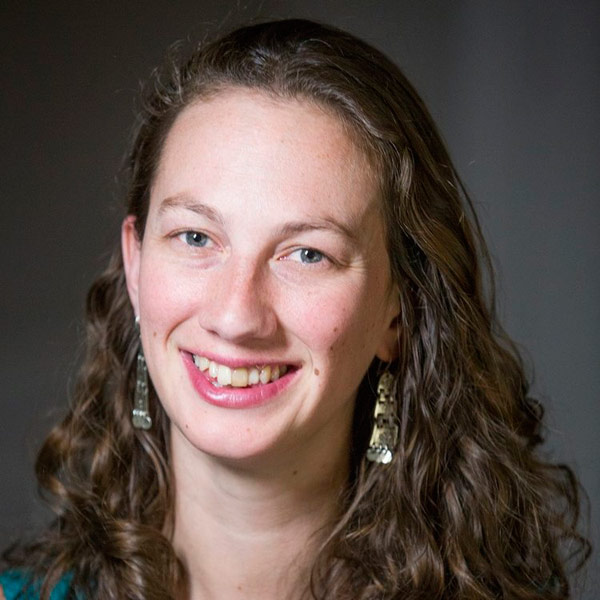 Cass Walker Harvey is the Executive Director at First Southwest Community Fund – a nonprofit providing inclusive access to capital for rural Colorado businesses.
Originally from England, Cass has spent the past 13+ years building inclusive innovation ecosystems in the USA, Latin America and the UK. Most recently, Cass led the launch of the Tsai Center for Innovative Thinking at Yale as Managing Director, where her role included strategy and programming for entrepreneurship and inclusive innovation at Yale, advising start-ups, and business development in the areas of environment, sustainability, health, education, and social justice.
She has founded two non-profits: SelvaKids, which aims to provide sustainable solutions to increase educational resources in the Amazon, and Girls Thinking Global, which aims to increase collaboration and best practices in the non-profit sector to improve opportunities for adolescent girls worldwide.
Cass also worked extensively with Runa, a social enterprise that works with indigenous farmers to create sustainable livelihoods in the Amazon, leading their Fair Trade cooperative development, community-based research, and international education experiences.
Cass has a Masters in International Education Policy from Harvard Graduate School of Education.
Sue Weber
Sue Weber was Mother Theresa's secretary for 7 years.
Jason Wiens
Jason Wiens is policy director in Entrepreneurship for the Ewing Marion Kauffman Foundation, where he leads the Foundation's strategy to reduce barriers to entrepreneurship by improving public policy. He oversees a national grant portfolio of advocacy projects.
Prior to joining the Kauffman Foundation, Wiens spent 10 years on Capitol Hill, where he led bipartisan efforts on entrepreneurship, immigration, and economic mobility in both the U.S. House of Representatives and U.S. Senate.
Wiens earned a Bachelor of Arts in political science with a minor in sociology from Northwestern University in Evanston, Illinois.
Bill Woodrum
William J. "Bill" Woodrum is the Coordinator of the WV Entrepreneurship Network and project director for the WV BusinessLink initiative at the WV Department of Economic Development. Prior to coming to state government, Bill served as the Director of Entrepreneurship at the Robert C. Byrd Institute of Marshall University for seven years. In this role, he supported a variety of economic development programs including agricultural innovations, entrepreneurship, and maker programs, and helped establish the WV Entrepreneurship Ecosystem. This network has more than 80 regularly participating members representing organizations from across the state.
A native of West Virginia, Bill's career has been dedicated to community resource development through higher education and non-profit fields. This work has allowed him to work at local, state, regional, national, and international levels.
His specialty is building resource networks to support ongoing community and economic development systems.
Mr. Woodrum holds a Bachelor of Arts from Marshall University and received his Master of Science from The Ohio State University. Mr. Woodrum has presented seminars on best practices in development, management, leadership and volunteerism at the local, state, national, and international levels. He lives in Winfield (Putnam County) with his wife Lori and their son Alex. They live on family land that has been in his family for 200 years.