Data from the Pew Research Center reports only 58% of adults in rural areas have high-speed broadband connection at home, as opposed to 67% of adults in urban areas and 70% of adults in suburban areas. And according to the 2016 U.S. Census Bureau, nearly one-fifth of the United States population (61 million people) resides in rural areas of the country.
Broadband accessibility has become a fundamental part of our everyday lives and is often recognized as a need for effective modern living. But since so many people in America (especially in rural areas) lack broadband access, there is a high level of inequality when it comes to who reaps the benefits of the internet.
The pandemic revealed just how critical broadband access has become: as our nation weathered the pandemic shut-downs with a shift to virtual work, learning, and living, rural communities have had notable challenges keeping up.
In one mid-pandemic survey by Satellite Internet, 29% of respondents said their current internet connection has difficulties supporting WFH or online learning and over 30% use a hotspot or mobile tethering at home to get internet access (which is often slower and more expensive than internet plans available in urban areas).
Rural communities are an integral part of the American economy, security, and identity. Outfitting these communities with broadband resources invests in their potential.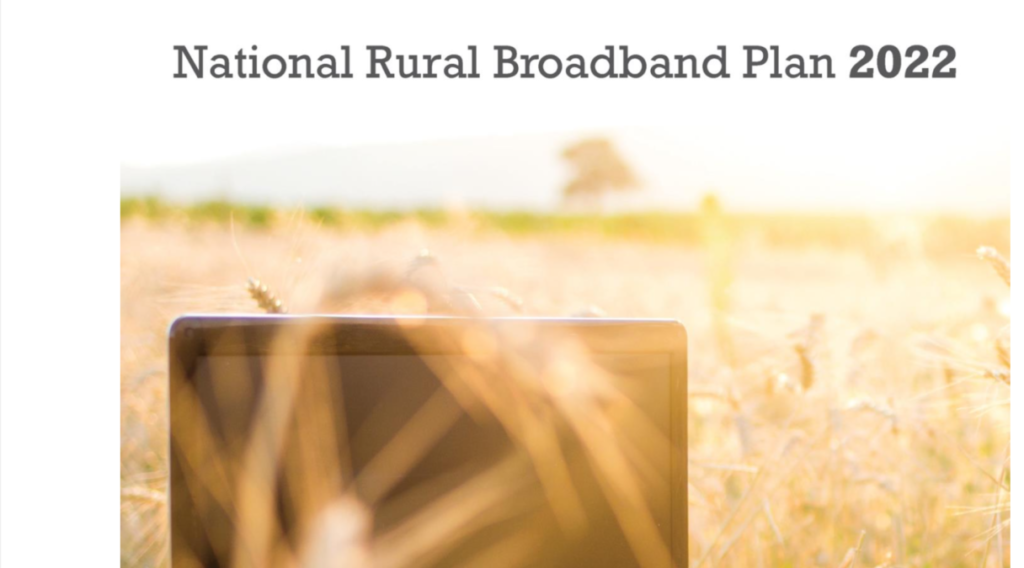 Through the National Rural Broadband Plan White Paper, RuralRISE and RuralRISE Tech provide insight into broadband provision gaps, inform policymakers targeting these issues, and encourage the distribution of broadband resources. 
Topics Covered & Questions Raised
Our National Rural Broadband Plan White Paper has been informed through research, review, surveys, and collaborative efforts with partners. In July 2022, we gathered consumer feedback to make our representation of community needs even more robust! 
Broadly, topics covered in the white paper include:
The urgent need for the implementation of broadband resources and how the economics of rural America are driving the need for broadband, providing unique opportunities for success,
Existing infrastructure that can – and should – be leveraged to expand broadband tools (e.g. public infrastructure as well as public institutions),
Administrative options for broadband provisions, and
The greater impacts of inaccessibility on certain rural groups such as Indigenous communities and LGBTQ+ individuals.
The logistics of broadband expansion come with considerations that are critical to the process and this White Paper raises important questions such as:
In what ways is a lack of broadband access contributing to our country's digital divide?
What is the cost of deployment to providers versus the cost to consumers? And how can the cost be impacted (or offset) through federal assistance programs or private investors?
What are the logistics of choosing the "right" infrastructure for broadband deployment?
What are the unique challenges faced by rural and remote areas that will directly impact the expansion of broadband infrastructure?
What types of partnerships are effective in deployment?
How do we best address the current disproportionate impact of access on marginalized communities?
To help us answer these important questions, we could use your help.
Thank You For Your Feedback!
This white paper will be used to inform the public and policymakers. We want to represent diverse viewpoints and be inclusive in our representation of the issues facing rural communities.
The conclusions and recommendations in this white paper are still being finalized. Thank you to everyone who added their comments and helped us round out this white paper. Stay tuned to RuralRISE this fall when we release the final version of the paper!