This guest post comes from Maggie Drummond-Bahl, the Senior Program Officer at Maine Community Foundation, working with donors and other partners to improve the quality of life for all Maine people.
More funding is (finally!) coming to support better broadband connectivity. What can we do to ensure that rural and remote communities can maximize this much-needed investment? What role should funders play?
For rural states and communities – and the people and businesses that live and work in them – federal funding through the Economic Recovery Act to expand high-speed internet is welcome news. That news is sweet indeed after a grueling and heartbreaking year of COVID-19 when our ability to connect virtually was more important than ever.
Before we can jump at this opportunity, though, we have work to do. And we need to do it quickly. Here are some thoughts about how we can approach this unprecedented opportunity to become better connected than ever before.
Work to build community capacity
Successful broadband expansion often starts with a few committed champions, much like entrepreneurial ecosystem building often begins with a few key connectors. Champions can identify and recruit others to create broadband committees or working groups and help launch a conversation.
Bolstering these local and regional planning efforts can help educate community members about what they need and what goals they share as a community.
Local efforts can, with limited resources:
Conduct community surveys,
Host meetings,
Engage with local organizations, institutions and businesses,
Develop maps,
Talk to providers,
Evaluate options, and
Eventually make progress toward implementing infrastructure.
All of these steps are essential, so the community knows what it needs and wants – and more importantly why – long before large-scale funding is available.
Leave no person behind
Successfully building even a fiber-to-the-premise network isn't enough. We must consider who can afford the service and how to ensure that people can access devices to connect.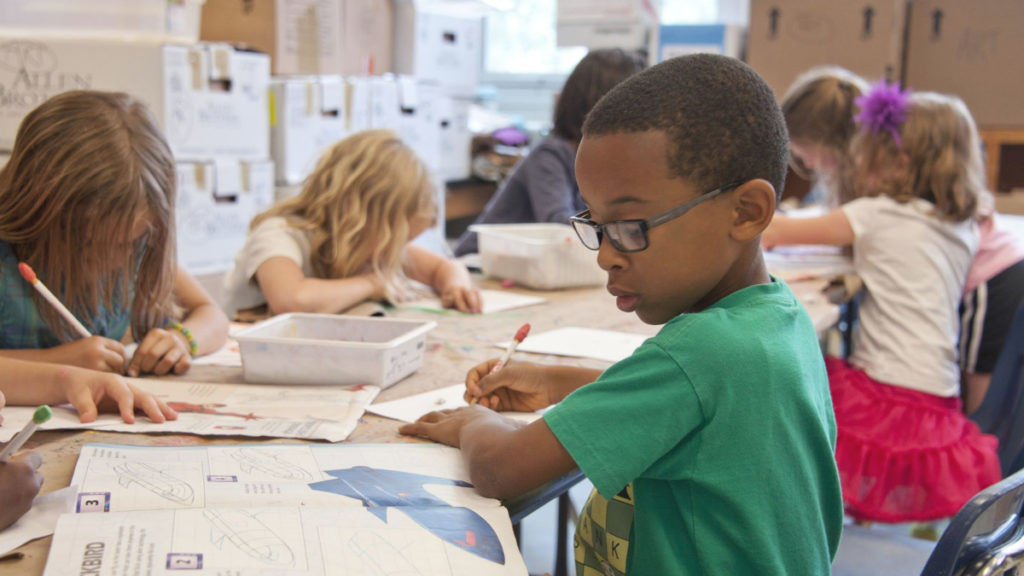 The digital divide is about more than the lack of broadband infrastructure itself — it's about ensuring equitable access to high-speed internet for everyone in our communities.
Broadband committees, working groups, and community outreach should meaningfully include a broad range of people: students, low-income families with children, older people, Black, Indigenous and other people of color, entrepreneurs working from their homes, and critical institutions in our communities.
We should constantly ask ourselves:
Who is not at the table?
Who is not being served and why?
This pandemic has made painfully clear the inequity in our systems, especially the ability to connect to affordable, reliable, high-speed internet. When we're all involved in the conversation, we all benefit.
Forge meaningful partnerships
In Maine, a place that prides itself on a certain hearty independence, building trust across institutions, between communities and government, between neighboring towns, and even between customers and providers, has been critical as we move forward.
A great example is the growth of the broad and diverse stakeholder coalition, the Maine Broadband Coalition. The coalition was founded as an ad-hoc group with scarce resources several years ago to elevate the voices of broadband users in policy and other conversations.
The Coalition now regularly communicates and shares information with over 2200 people — up from just 220 when we made our first grant to the group in early 2019.
The Coalition is also the home of several unifying initiatives including a successful bond campaign in 2020, a new statewide speed test campaign, and an annual conference where communities and partners share their learning and connect with one another.
We've also seen great partnerships emerge between social service agencies serving vulnerable populations and digital literacy experts placing hotspot tablets into the hands of people who need them — along with 24-7 technical assistance.
Coordination between funders is another highlight, where our own grantmaking has been informed and bolstered by our state partner, the Connect Maine Authority, and other private foundations and donors.
This has allowed flexible early-stage capital to move planning efforts, community engagement, and digital inclusion. These are just a few examples, but partnership is the secret sauce for all.
Be flexible and entrepreneurial
It has become abundantly clear that the solution for one community is not likely to be the solution for another. We should all strive to be nimble and support varied approaches to increase connectivity.
Here are a few examples of what this looks like in communities around the state:
A municipal broadband utility was the right approach for several communities in remote Downeast Maine — and they were the first in the state to try it.
Other communities are pursuing dark-fiber, open-access networks.
Some needed to add WiFi networks on Main Street or upgrade routers at the library for public access.
Still others are opting for an upgrade with an incumbent provider.
And some communities are experimenting with affordability funds to support households that struggle to afford monthly service costs.
One of our strong nonprofit partners in Maine (Island Institute) has developed a playbook for communities that emphasizes an effective community process without predetermining the outcome.
All options should be on the table and partners should constantly adjust to support community needs and priorities.
Funders: now's the time to stay at the table
As a community foundation with a small percentage of discretionary funding available, we initially did not think we could meaningfully support the work of expanding broadband. If we didn't have the scale of funding to invest in infrastructure and it is really the role of government anyway, we wondered: what could we contribute?
Other small and mid-size funders might feel the same, especially now that we know significant federal funding is coming for broadband investment. But now is the most important time for philanthropy to stay engaged.
That Maine Broadband Coalition started as an informal, ad hoc network. Targeted investments in organizational capacity have turned a passionate and loosely affiliated group of stakeholders who care about the benefits of broadband into an active and growing coalition.
The end result is a group that elevates the voices of all who depend on good internet in statewide policy discussions, supports communities through a train-the-trainer model, and acts as a convener to deepen our collective understanding of the connections between broadband and the community, economic, and climate resilience work we all care about.
We can use whatever level of capacity we have to support community planning efforts, build the strength of organizations and coalitions doing the work, get ready for emerging opportunities, and raise our voices to advocate for better connectivity.
Now is the time to stay at the table, and pull up a few extra chairs for others to jump in.
On April 15, please join us at the first RuralRISE Technology Summit, a virtual event that will include expert panels, real-world success cases, and networking — all focused on the critical development of broadband and the people and organizations driving the effort.
Register for the Summit (April 15, 2-5 p.m. EST), and make sure to tune in for our fireside chat about the creative partnerships that are helping to close the digital divide in Maine!