This post was originally published here.
When someone mentions "rural" America, what's the first thing you think of?
Maybe it's cattle, corn, and soy. Maybe it's idyllic landscapes — mountain views, rushing rivers, and sunsets over an uninterrupted horizon. Or maybe it's memories of your favorite vacation out in the middle of nowhere, sitting around a campfire and watching the stars.
But chances are, innovation and entrepreneurship aren't the first words that come to mind.
While it might surprise you, all over the country rural communities are overcoming stereotypes and embracing an entrepreneurial mindset.
When Rural Leaders Gather
In May of 2018, 175 leaders from over 25 states assembled in rural Appalachia to highlight the unique challenges and opportunities facing rural entrepreneurship and ecosystem development.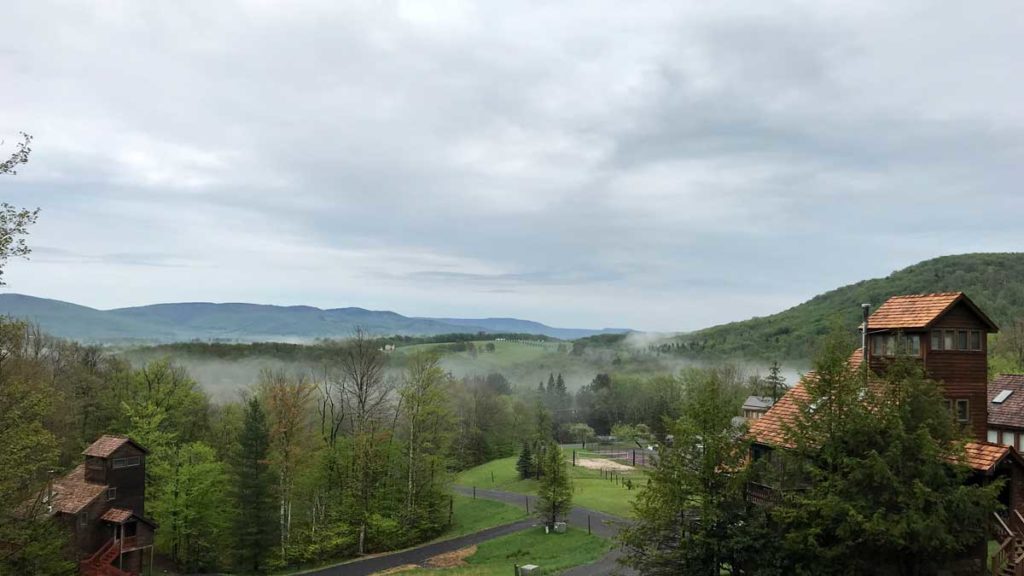 Over the course of the three days, attendees actively participated in conversations, activities, and exercises that focused on how to support entrepreneurial growth in rural communities.
Conversations during that inaugural RuralRISE Summit centered around the unique challenges and opportunities that come along with being an entrepreneur in a rural area.
If you didn't get a chance to "sit around the table" during those conversations, here are a few key findings that came out of these conversations:
To drive new programs in rural areas, organizations should partner with local, trusted community-based organizations.
For many rural communities, access to stable, consistent broadband or wireless connectivity continues to be a challenge.
Rather than trying to reinvent the wheel, rural communities can identify programs that are already working, and figure out how to scale them.
But above and beyond the conversations about how organizations can build better entrepreneurial ecosystems, there were some surprising insights from the three days.
8 Surprising Truths About Rural Entrepreneurship
While rural America does have a lot of cattle, corn, and soy… that's hardly the whole story.
Let's take a look at some of the reasons our nation's next "big thing" may very well come from a small town you've never heard of.
1. Innovation Lives Outside Silicon Valley
By nature, rural communities are innovative. We have to be.
In places like San Francisco, New York City, Tokyo, and London, the tech sector is where innovation thrives. Tech innovation has long dominated the conversation when it comes to disruption and new industry.
But what about innovations in the way our food is produced to cope with changing weather patterns? Or small communities developing new and unusual ways of doing business, because the old models don't work the way they used to.
Innovation doesn't necessarily look like the next Facebook or Google.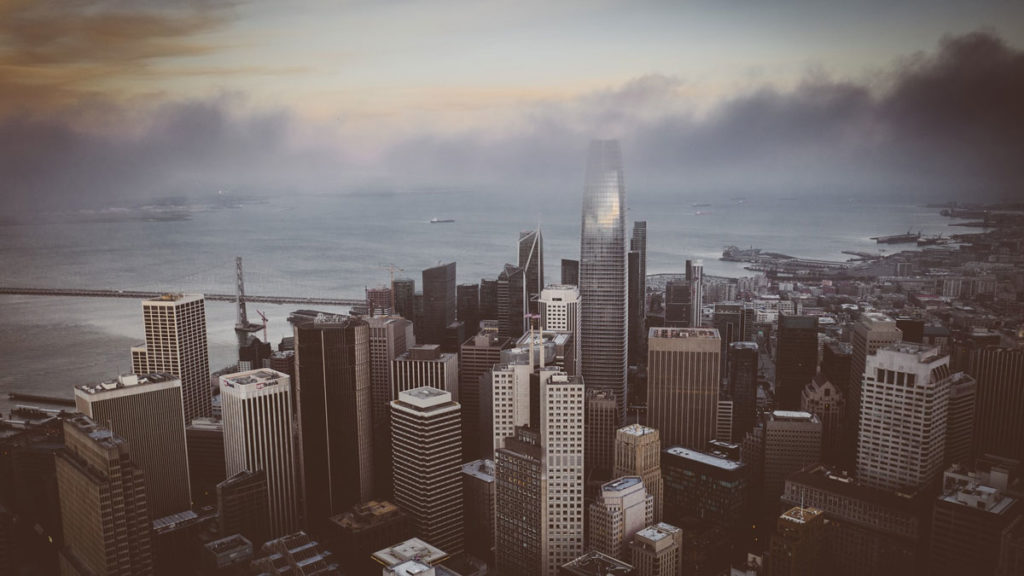 2. Economic Development is the Name of the Game
Entrepreneurship and small business growth are at the heart of opportunity in rural communities.
When life in your small town is dependent on tourism, and the supply of tourists starts to dry up, what do you do? You might choose to cling to what worked in the past… or maybe your community gets a chance to shift direction and build a new economy.
All across America, there are small towns that have faded into poverty after industry jobs disappeared. And there are also small towns experiencing a revitalization, with small businesses opening up and rural entrepreneurs deciding to put down roots or return to their hometowns.
Opportunity abounds when you shift your viewpoint.
3. Rural Lives Outside the Box
Rural communities have unique opportunities (and challenges) when it comes to entrepreneurship and innovation.
Travelers to rural areas are often caught off guard when they can't get a cell phone signal. And anyone looking for a broadband internet connection… well, there are entire swaths of our country where 6 mbps is "high speed" internet, and gigabit fiber is something fairytales are made of.
But rather than complain about these challenges, the rural entrepreneur gets a chance to rise above. We get the opportunity to think differently — and to work in creative ways. We focus on the resources we do have, and use them to the best of our ability.
We think outside the box, because we have to.
4. Impact is Measured in People
In a large city, businesses can come and go without many people even noticing they were there in the first place.
But in a rural community, one new small business can have a profound impact on the entire town. Because of close relationships and a commitment to choose local, small communities can be the reason those businesses thrive.
For example: the local daycare center that allows new parents to get back to work without worrying about who's taking care of their kids. Or the small cidery or craft brewery, where everyone in town hangs out on a Friday night, bringing life back into a downtown area and drawing more new businesses to open.
When your community cares, small businesses win.
5. Metrics Need Different Measurements
In urban areas, "success" is often measured by metrics like the number of new businesses started, and the number of new jobs created.
But how we measure entrepreneurship in rural communities needs to be different than how our urban counterparts are measured. When you're talking about numbers in the hundreds, rather than tens of thousands, even a few new jobs can have a significant impact.
And unlike the venture capital landscape of Silicon Valley, even small amounts of risk capital can have a big impact. Rural communities are used to making do with very little funding, and small investments go much further in rural areas.
Even small shifts can have a big impact.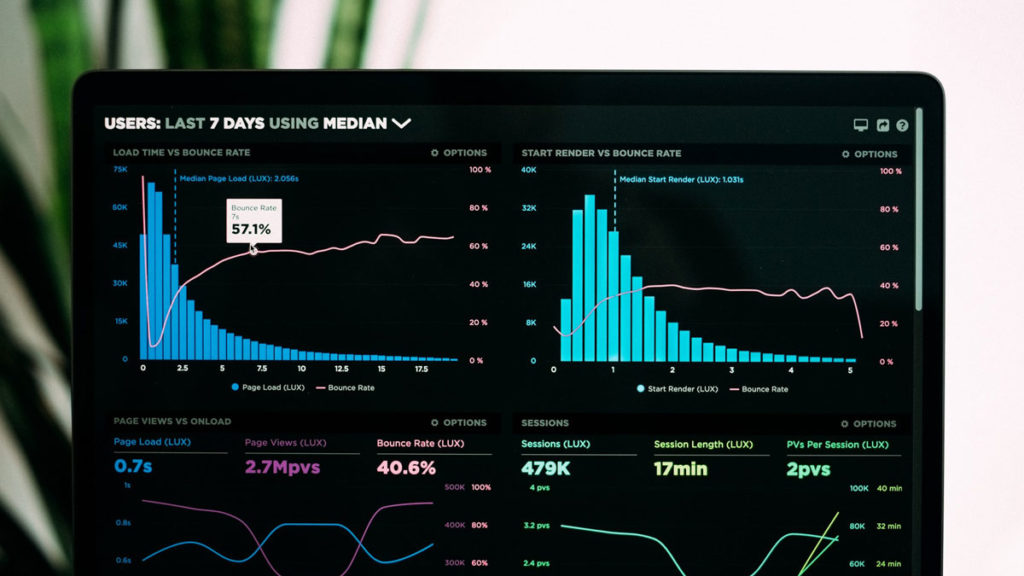 6. Good Fences Make Good Neighbors
Okay, so this one isn't really a surprise for anyone living in the country.
Local relationships are the biggest currency in rural settings, and trust matters. Too often rural communities have witnessed well-intentioned outside organizations attempt to develop and implement new programs and activities, without taking into account the efforts already taking place.
Rather than leveraging pre-existing relationships with the community members, organizations, schools, or faith-based groups who are already operating in the area, these outside organizations see an "opportunity" and end up walking all over the community they want to help.
It's better to work together, listen to each other, and collaborate in a way that facilitates trust.
7. We're Better Together
Once you've been in business long enough, you learn that nothing great is accomplished alone.
Building rural entrepreneurship demands creating new and innovative partnerships, and being open to learning from what others have done (and are doing). It's not just neighbors helping neighbors — it's community coming together to build something bigger than the individual.
After last year's RuralRISE Summit, there were a number of organizations that took these kinds of relationship-building lessons home with them. From the rural entrepreneurship hub collaborating with local businesses to build stronger partnerships, to the organizations from different states who committed to sharing what's working, "together" is the name of the game.
In business – and in life – it's all about who you know.
8. It's Who You Know
Ever tried to get a program or project off the ground in a new place, where you didn't know anyone?
It's true in both urban and rural areas: connection and relationships are key to business and organizational success. The power of the group can often be the difference between failure and success.
Rural entrepreneurial ecosystem building is a community, and creating connections is at the heart of what RuralRISE hopes to accomplish.
Now you might be left wondering: with the opportunities and challenges surrounding rural entrepreneurship, what are the next steps?
You Are Invited
Community. Relationship. Connection.
It's all well and good to talk the talk. But how can you take action, and take advantage of the opportunities that lie ahead for rural communities?
We may be biased, but we believe the RuralRISE Summit is a great place to get started. RuralRISE is a community of organizations that aims to increase opportunities and prosperity for small and rural communities across the United States.
Recognizing that innovation and entrepreneurship are blind to location, RuralRISE seeks to increase the opportunities, increase accessibility, spotlight innovation, entrepreneurial and start-up activities that work in a rural context.
It's time to both have the important conversations around rural entrepreneurship, and bring those conversations home. Are you in?